Oh my, I had such a great time. I enjoy the DIVERSITY of the ATTENDEES, and of the BOOTHS!! I was also surprised to see how many Steampunk booths there were. . . Too bad most of them were for the clothing, rather than seeing new steampunk comics? But it was great, nonetheless!
I had a blast. Check out some fun cosplay photos
Click here for my Photobucket of cosplays I enjoyed at ComiKaze 2013
Also, SWAG!!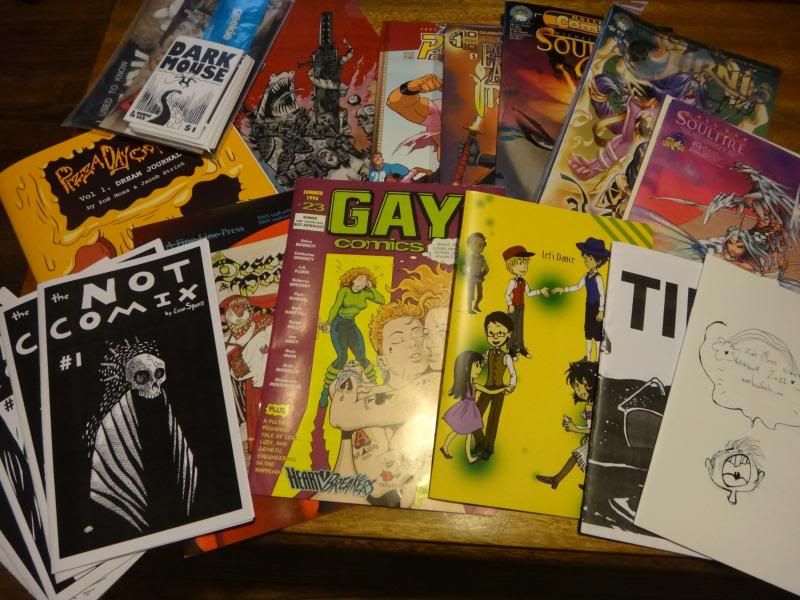 Did an awesome art trade with
erspears
(Evan Spears) and his buddy
Nathan Osollo
!
And HOLY WOW, so many Aspen Comics comics!! <3 br="">
--
This past weekend was also Bent Con! It was my first time; I went on Sunday only. I missed out on the neat panels happening in the morning, and caught a couple in the evening. Some really great art finds though

MORE SWAG: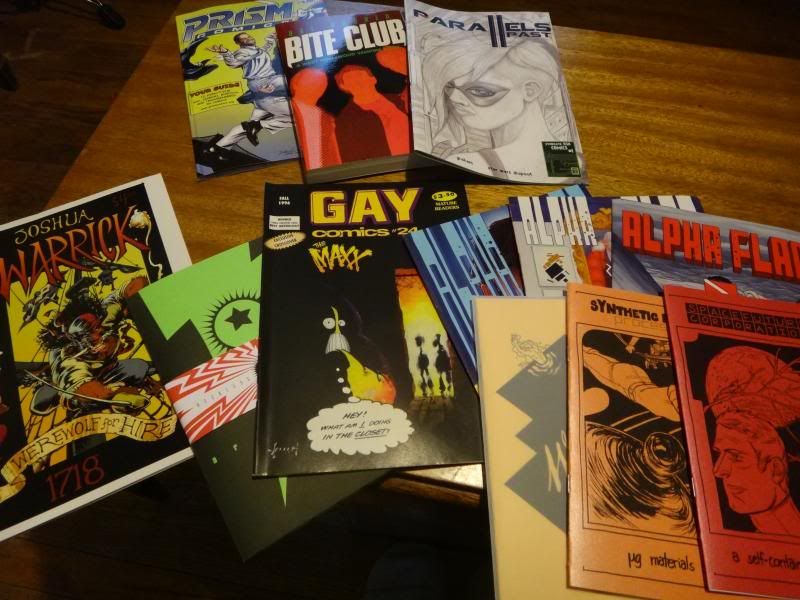 You gotta check out
Alpha Flag
. Awesome writing and colors for the comic; Sci fi!
A unique story about ARTISTS in a strange world menaced by unspeakable horror! Check out
Beret
- Too bad I wasn't able to snag a copy from Kent Mudle! (He left before I could get one)~
I also met
Jack Foster
who has a really unique zine! Check out his website

Last but not least,
Kevin A

ltieri
was part of a "how to make your own comic" panel, and shared some amazing advice and artwork from his sketchbooks!
--
I had a crazy two weekends in a row.. and now I'm hearing that CTNX is next weekend. I'd love to go, but I just don't have enough $$ now ;/ Perhaps next year (I've been saying that for the past 2 years...) =___=3>